I thought I would post the judges information here for everyone to know who will be picking the winners of the
Roy Spinto Mask Competish.
There is a little over a week to get your entry in, then we will let these folks pick the iPod winner.
MEET THE JUDGES
______________________________

Mark "The Jester from Leicester" Selby
While hustling underground snooker rings around the globe, Mark learned early on about composure. You need to keep a straight face and a dry forehead to make it on the felt. He has applied this skill as he scaled the snooker world rankings and won one of the most prestigious tournaments in the world- the 2008 Masters at Wembley. Now, Mark, always the sportsman, is eyeing up a new line of competitors as a judge for the Roy Spinto mask Competish. He will bring his experience in the realms of competition, honor, intensity, and of course, straight-faced composure to his judgement and will do it all in a vest and bowtie.
John Krill

John has been a leader in the field of paper conservation for decades. Throughout his career he has treated and preserved everything from vital historical documents, to beautiful, one of a kind wallpapers, to priceless works of art. Since his retirement, John has devoted himself to judging mask competitions, so we are very lucky to have him take time out of his busy schedule to work with us. To fall on John's good side, think to yourself, "when the Smithsonian or National Archives finds my photograph 107 years from now, will they want to preserve it as an important part of the historical record or toss it aside with thousands of copies of The DaVinci Code, old 'Lucky' magazines and Jonas Brothers album notes.
Hip-hop wonder Pigeon John has spent the last fifteen years developing the pigeon dance. The dance is thought by many to be the culmination of his signature blend of wit, charisma and undeniable stage presence. Now that he has perfected his moves, he is able to savor some of the finer things in life, such as mask competitions. Hailing from Inglewood, CA, Pigeon John will bring a much needed West Coast perspective to the judges panel. He is not an easy judge to impress, so be sure to ruffle your feathers and have your plumage in good order.
Yale University MFA candidates in Photography
As second year MFA candidates in Yale's infamous photography program, Caitlin, Justin, Catharine, and George routinely have had their work critiqued by the likes of Tod Papageorge, Gregory Crewdson, and John Pilson. Having been through this experience gives these four students a keen eye with what makes a great photograph. To please them, you should be thinking, "what scale is most successful for this photograph?" "how will this photograph work 'on the wall' in the context of my other pictures of Roy Masks?" "does this picture seem too much like editorial work?" Simply put, you should not be trying to "take pictures" but rather "make pictures."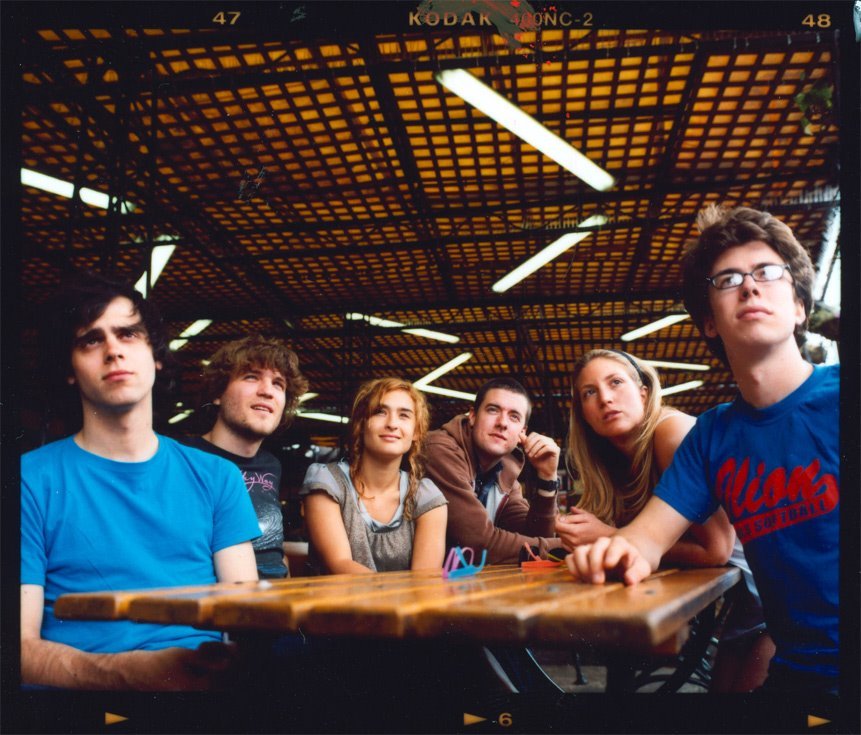 Ra Ra Riot

It takes an amazing photograph to impress the many headed monster that is Ra Ra Riot. These renegade rockers respect only first rate reproductions of Roy. Rally 'round radical representations of reality in order to reach righteous ranks in the realm of the Ra Ra. Rarely does Ra Ra Riot review rubbish replications from ragamuffins, so don't rip off Ruscha! Roger that?
Jim has been part of the Philadelphia music community for ages, and a fixture of both college and commercial radio stations alike for nearly 25 years. He always has one ear open, and isn't afraid to give you real straight talk when it comes to modern music. As the programming director for Y-Rock on WXPN 88.5 FM he witnesses bands rise and fall, and DJs come and go. Will your photo be cherished by Jim like the first Reaction Formation 7 inch? or tossed aside like The Barsky Morning Show?
_____________________________________

Alright folks. Look forward to seeing the winner. Remember, the deadline is September 29th, so hurry and submit your entry to spintoband@gmail.com with the header ROY MASK ENTRY or something to that effect.